Takeaways from Blackbaud's 2016 Online Benchmarks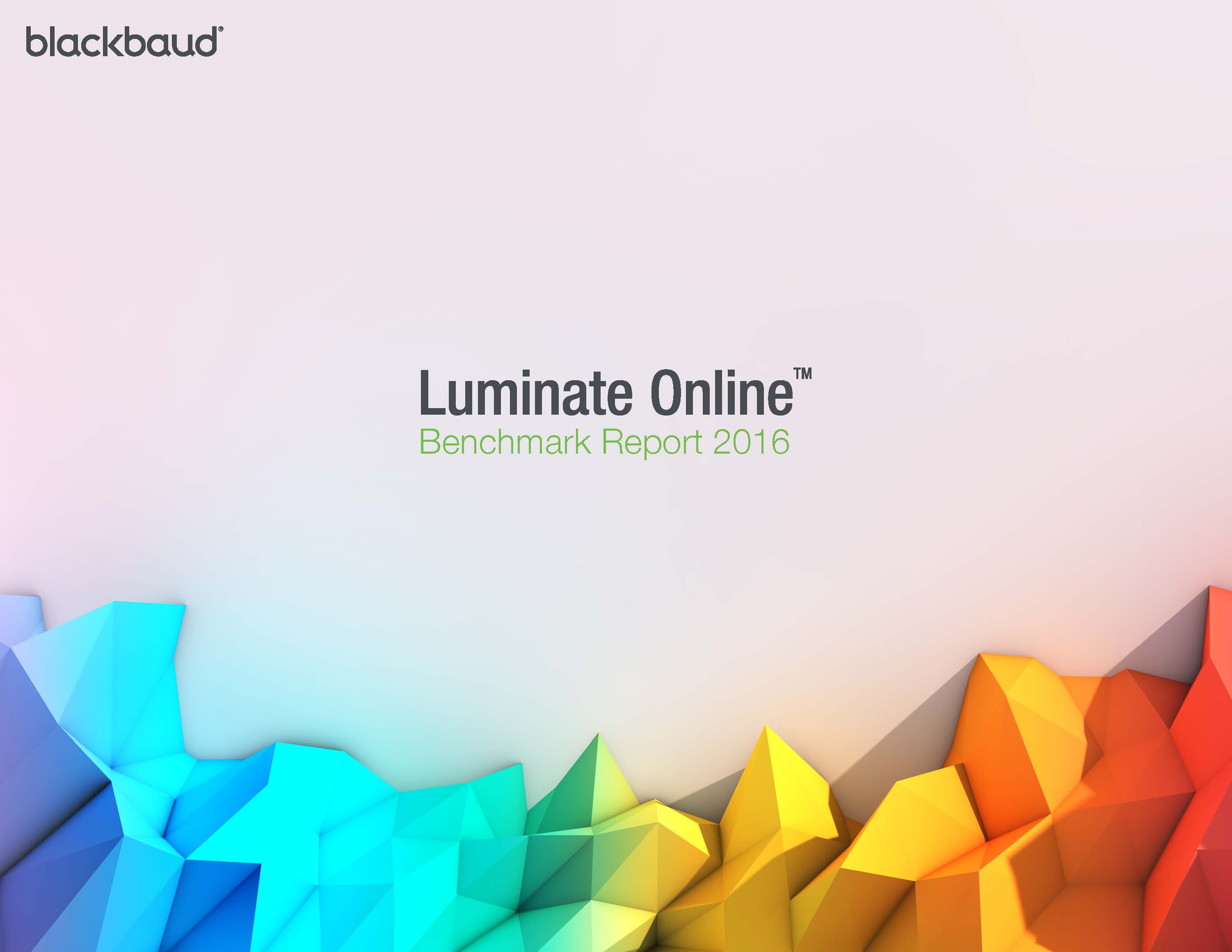 Blackbaud's 2016 Online Benchmarks report is out—fascinating as ever, confirming that we're on the right track, and giving us some ideas and reminders to run with in the new year. The report analyzes data from June 2015 to July 2016, with year-over-year comparisons to the previous fiscal year. Below, the takeaways I find most relevant to our work:
1. Year-over-year email list growth slowed down to 10% this past year, which may not be a bad thing. The ever-changing algorithms of ISPs demand increased quality, driving the trend for slimmer but more engaged lists. The focus has moved from quantity to quality, which is good news for us as fundraisers, because we know that growing an email list is just the first step in converting those names to donors. Having a huge list doesn't mean much if the people on it are unresponsive. And although email list growth slowed, the proportion of constituents that donated increased by 13%—confirming that email lists are more productive. In other words, the work we're doing to convert activists and supporters into donors, and to pinpoint those most likely to give now, is working!
2. Email is still gold, with each address worth $12.30 of online revenue in 2015. This value is bolstered by what looks like a shift of focus from quantity to quality. Again, building the file is important, but once you build your list, it's equally important, if not more so, to focus on converting email subscribers to activists, donors, and ambassadors for your cause.
3. Healthy email appeal click rates suggest that organizations are creating strong content and targeting supporters effectively. Fundraising email click rates increased year over year 2.11%. This one's a double-edged sword—even with the increase in clicks, conversion rates didn't change. But the CTR increase is impressive, given the number of emails sent.
4. Total online revenue grew by 4.89% year over year, which, although much healthier than overall giving, is modest growth compared to previous years. During the same time period, the Blackbaud Charitable Index (which covers the full nonprofit sector) also shows slower growth, especially among larger organizations.
5. First-time giving decreased slightly year over year with 1.3% less revenue coming from first-time donors and the average first-time gift holding steady at $105.81—a 2.56% increase. Disaster and international relief experienced a significant decline, seeing over 19% less revenue from first-time gifts. These results aren't surprising, given that there were no major natural disasters during the time period covered by the report.
6. Relationships rule, and this year's data continues a positive trend of strong repeat giving performance, up 8.63% year over year. This is a direct result of nonprofits putting more effort into retention strategies and tailored digital communications. Cultivating online donors always pays off!
7. Sustainer giving FTW! Nonprofits are building a more stable and sustainable future by building a strong base of regular donors. This year, the double-digit growth continued, with sustained giving revenue growing 14.26%. This finding underlines the importance of designing a systematic upgrading plan for your sustainers, as well as ongoing impeccable stewardship and cultivation to retain them—your most valuable donors!
8. Advocacy organizations understandably had a busy year and succeeded in getting more constituents engaged in advocacy actions. The number participating in advocacy grew 6% over the previous year, and getting more advocates to contribute financially, growing nearly 4% year over year. Given that 2016 was an election year, this finding echoed what we saw with our client programs. Our recent post showing that political donors' charitable giving increases during a presidential election year should help alleviate concerns we have heard from some clients that fundraising would decrease in a presidential year.
As with prior Blackbaud reports, this one underlines the importance of donor cultivation, rigorous conversion efforts, and systematic sustainer stewardship. Just as with donors in other giving channels, communication and cultivation are the keys to success.