Online Benchmarks – How're We Doing?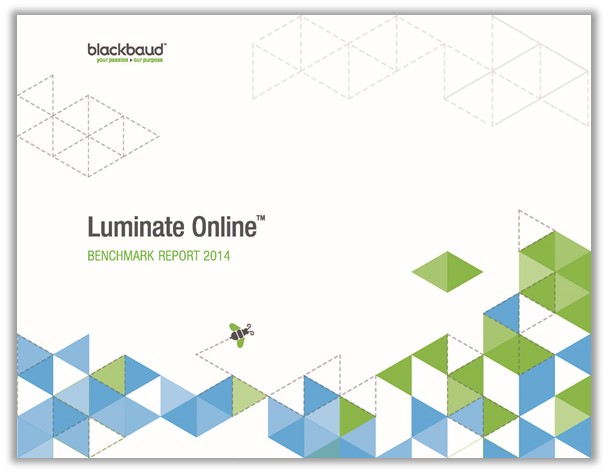 The new Blackbaud benchmark report on online fundraising in 2014 is out, and may hold some clues as to where we go from here with our online programs. Some of my initial takeaways:
The median number of email messages sent (not individual recipients) by nonprofits increase 60% from 2013 to 2014 (from 96-144), which means that organizations are sending a lot more email, making it even more imperative to ensure you're sending relevant and engaging content to your supporters.
While organizations are sending more emails, online fundraising growth was just over 8% (growth was 14% in 2013). Blackbaud explains this is due to differing rates of growth, but I think it's something we definitely need to keep an eye on.
The revenue per delivered email address decreased about 5% from 2013, which I look at as emails perhaps becoming less productive. But Blackbaud's explanation is that organizations may be collecting email addresses at a faster rate than online revenue is growing. Either way, with online revenue growing, it also points to more and new digital touch points driving online giving beyond email.
Median response rates are down at .05%
BUT even though revenue per email delivered and appeal response rates are down, number of gifts, total revenue, and average gifts are all up – pointing to the fact that people are online, they're giving, and they're giving more. It's also proof, once again, that the multi-channel, multi-touch approach is working.
Organizations continue to test online fundraising's limits and best practices, all while trying to push those limits to gain traction in the digital space. While benchmarks like these are a great barometer of what's happening in the industry, our approach is to continue the multi-channel, multi-touch approach that we know is so effective.