How to Be an Acquisition Hero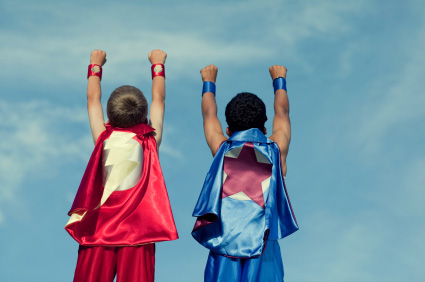 Do high up-front returns guarantee that a list has delivered valuable donors? Not necessarily.
We have all experienced the struggle to find viable acquisition lists and packages, as well as the exhilaration that comes from strong up-front performance and an influx of new donors. But there's always the nagging question: Will those new donors stay with us and keep giving?
As my colleague Kerri Kerr has explained, donor retention begins at acquisition. Smart fundraisers balance quality and quantity to acquire donors who will keep giving for years to come—and upgrade their support along the way. How do we do this? With strong acquisition mail plans that prioritize the long-term quality of new joins.
This balancing act, between engaging donors on the front end and ensuring their long-term value on the back end, is all about measuring performance. We don't give too much weight to a strong list that isn't returning your investment, but we also don't leave lists behind solely because they might cost a bit more on the front end.
Donor analytics are essential for finding the acquisition sweet spot. In particular, nonprofits should understand their list and package ROI. This sophisticated analysis digs into your long-term data to create a comprehensive picture and extract actionable information. It connects the dots between up-front list performance and return on investment, as well as other key donor-level metrics in a five-year period, such as retention and donor value.
Additionally, the analysis will compare long-term metrics by package to marry up-front performance to long-term donor value and ROI. This helps when you have two competing messages or control packages, or multiple packages where you want to understand differences in long-term performance.
Understanding the connection between up-front performance and long-term ROI is essential for list and package decisions that deliver. List and package ROI analysis will empower you to make the most informed and strategic decisions possible for your donor acquisition program—and, as a bonus, it will help you to legitimately claim the "Hero" title within your organization.
To learn more about list and package ROI analysis, speak with your Avalon team or contact us at info@avalonconsulting.net.