Great Scot!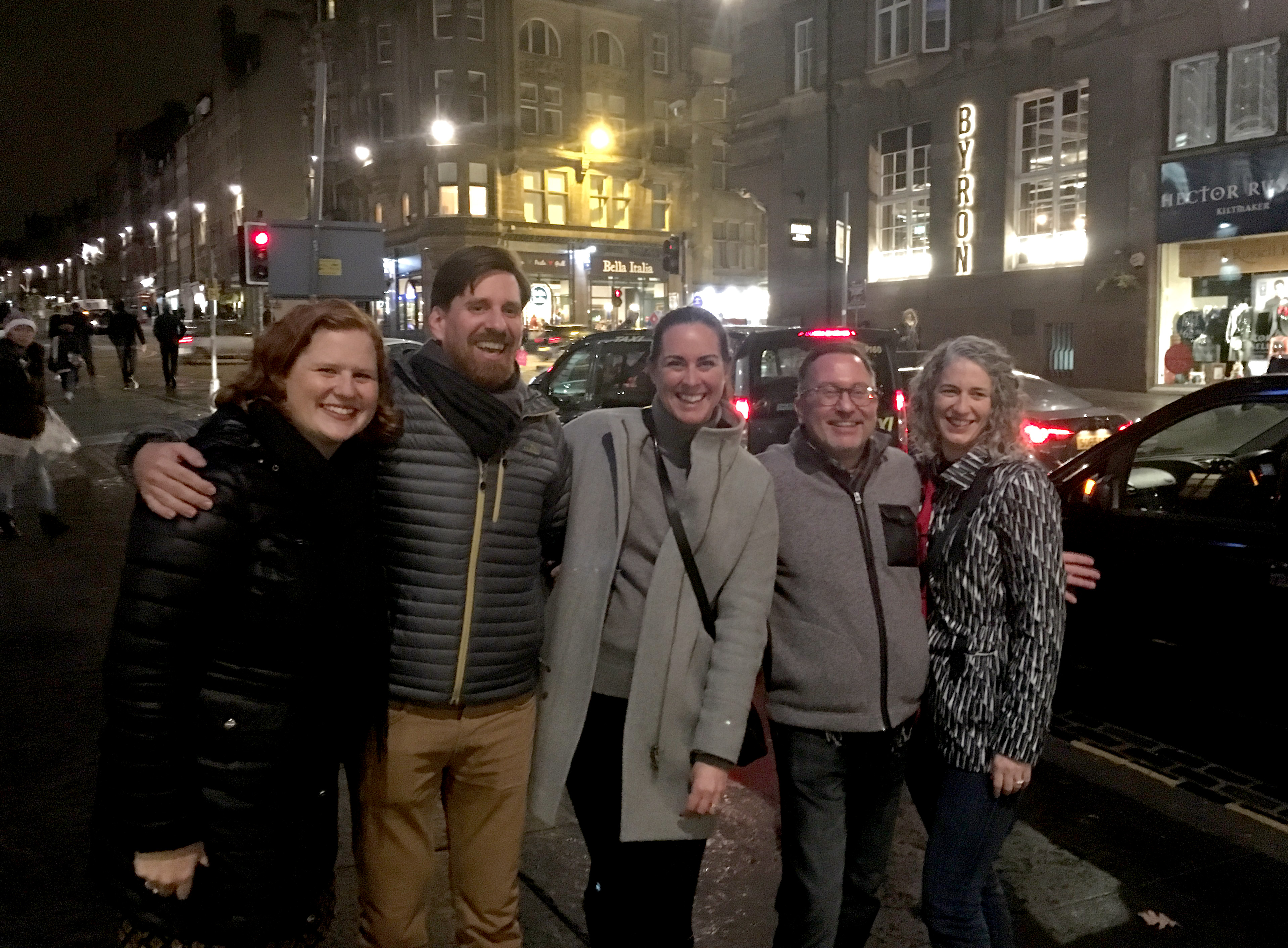 Avalon Senior Vice President Kerri Kerr and I were thrilled to attend the second International Museum Membership Conference (IMMC) in Edinburgh, Scotland in early November. Like last year's inaugural conference, it was gratifying to be among a collegial group of about 40 museum professionals and consultants, working together to share knowledge and reflect on what's happening in our industry.
Our first night started with total immersion in Scottish culture—a reception and dinner at Edinburgh Castle, where we were greeted by bagpipers and torches, and toured the Scottish crown jewels! What followed was two and a half days packed with informative sessions, networking, and communal meals. Attendees were a 50/50 mix of US and international (mostly European) participants, and because it was a small group, we had many opportunities to really get to know the other participants and their programs.
We were privileged to lead two sessions with our colleagues from the Smithsonian, John Perell (Friends of the Smithsonian), Liz Wilson (National Air and Space Museum), and David Saunders (National Museum of the American Indian). Our roundtables covered Improving Your Museum's Retention and Driving Revenue and Maximizing Your Museum's Online Fundraising Program—with lively discussions and much shared information.
I also tagged along with Mae Daniller (Daniller + Company) for her presentation on mid-level giving: Putting It all Together: Taking a Successful Basic Level Membership Program to the Next Level.
Like last year, data was a hot topic throughout the conference. Cari Maslow from Carnegie (in the mid-level presentation) talked about how they are aggregating visitor and membership data; and the Art Gallery of Ontario shared how their compiled data from several museums is helping to predict attendance. For example, dollars spent on marketing, particular artists featured, the season, and Facebook likes were all strong attendance drivers.
Kerri and I were so grateful to participate in this conference and look forward to continuing the conversation about donor stewardship with our new friends and colleagues.