Clients in the News – September 2015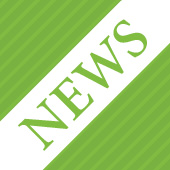 The Student Conservation Association continues its year-long "Servabration" in honor of the National Park Service's 99th birthday, with one-day volunteer service events on September 11 in New York City on Governors Island and September 12 in Washington, DC, at the Lyndon Baines Johnson Memorial Grove. Join SCA to commemorate the September 11th National Day of Service and Remembrance, and help pick up trash, clear invasive plants, build picnic tables, etc. SCA provides lunch, snacks, project materials, gloves, and volunteer t-shirts; you provide your time and energy. To register and find out other ways the SCA is helping to prepare our national parks for their 100th birthday celebration in 2016, visit the SCA's website.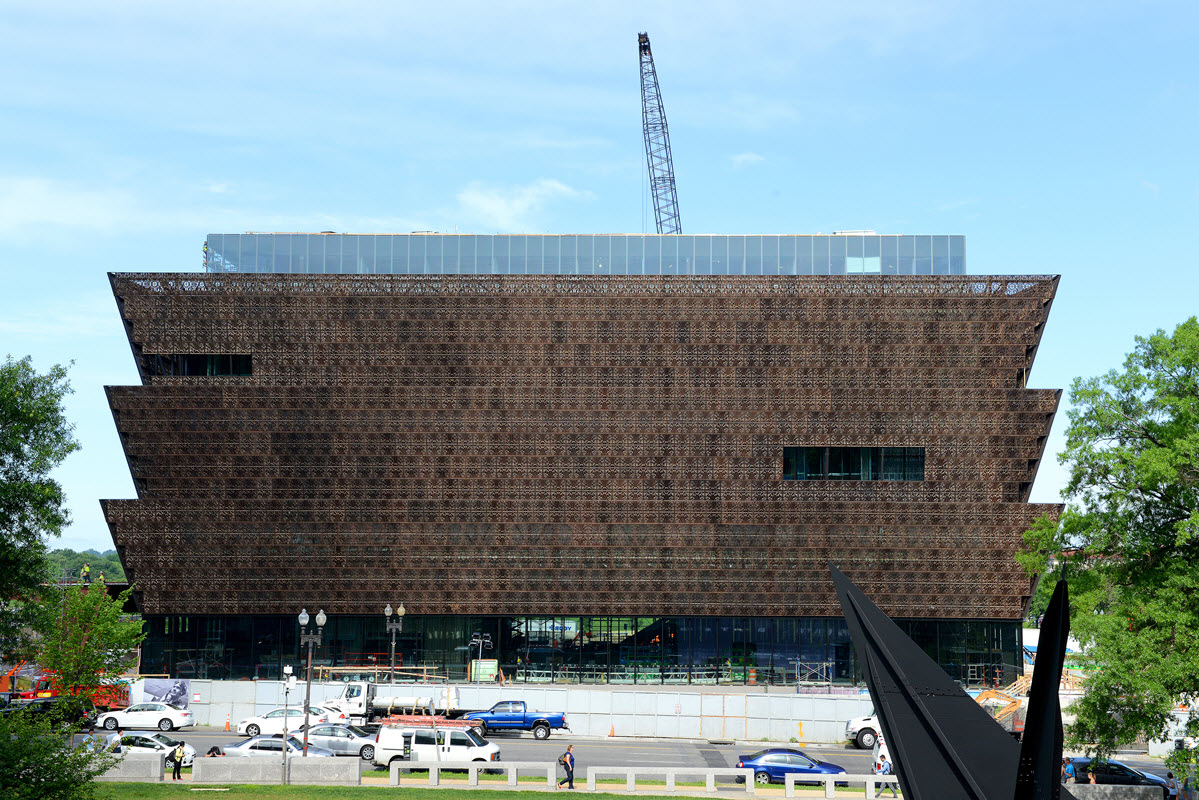 In a recent video, architect Phil Freelon describes for NBC News the dramatic corona that surrounds the spectacular new National Museum of African American History and Culture that he designed. He also talks about the symbolism of the site where the Museum stands and how the corona relates to the nearby Washington Monument. The Museum — on the last open space on the National Mall — is scheduled to open in the fall of 2016.
The Smithsonian's multitude of free festivals carries on with two exciting family events in September. First up is the 49th annual Celebrating Family Community Festival at the Anacostia Community Museum in Washington, DC, on September 12. This year's theme is Celebrating Cultural Diversity, and the event will include live music, food vendors, and art activities. Next up is the Innovation Festival on September 26 at the American History Museum. This festival is all about inventions, inventors, and innovation, with exhibits, talks, and demonstrations. For more information, please visit the Smithsonian's website.
As you may have read recently, an exciting discovery of a treasure trove of human-like bones in a cave in South Africa has resulted in the recognition of a new species of human ancestor: Homo naledi. You can read all about it in National Geographic Magazine's October issue, which explains how NatGeo scientists were involved in recovering, cataloguing, and identifying these never-before-seen bones. Lee Berger, the paleoanthropologist who led the expedition, is a National Geographic explorer-in-residence and is featured in the NOVA/National Geographic special "Dawn of Humanity" on PBS (check your local listings for times in your area).
Also, as excitement builds for Pope Francis's visit to the United States this fall, National Geographic devoted its August 2015 cover story to the pontiff, featuring an in-depth story about his daily life in the Vatican. NatGeo presents a fascinating look behind the making of this cover story on September 16 in Washington, DC, with a presentation by the writer, editor, and photographer who brought it to life. Also, opening September 26 and running through next March, the spectacular IMAX film Jerusalem 3D. Narrated by Benedict Cumberbatch, this film presents incredible aerial footage of the Old City and the Holy Land, as well as personal stories and a historical perspective. For more information and tickets to these events, please visit National Geographic's website.
We learned in July that the American Film Institute Conservatory garnered the most nominations of any film school in all of this year's categories at the 2015 Student Academy Awards. As they say, being nominated is an honor in itself, but we're hoping the AFI students can come through with a few wins when the awards are announced on September 17. To read more about the students' films and find out where you can view them, visit AFI's website.
The National Museum of the American Indian celebrates Hispanic Heritage Family Day on September 19 at its Heye Center in New York City. Held annually in conjunction with the Museum's Ceramica de los Ancestros: Central America's Past Revealed exhibition, Family Day includes free, interactive activities and demonstrations like corn grinding and bracelet weaving. Visit NMAI's website for more details.
The American Horticultural Society always pulls out all the stops for its annual gala, and this year is no exception. Reflections of River Farm: A Step Back in Time will be a magical black-tie evening of dinner, ragtime music, and a silent auction, on September 19 at the AHS's beautiful River Farm headquarters on the banks of the Potomac. For tickets and more information, visit AHS's website.
The National Symphony Orchestra opens its season at the Kennedy Center with a Season Opening Ball Concert on September 20. Broadway star Sutton Foster and percussion genius Martin Grubinger join NSO/Kennedy Center Music Director Christoph Eschenbach and NSO Principal Pops Conductor Steven Reineke to begin the NSO's new season. For more information and tickets, visit the Kennedy Center's website.
On September 25, the Pittsburgh Cultural Trust kicks off seven weeks of India in Focus: A Showcase of India-focused Arts & Culture. PCT will hold multi-disciplinary performances and exhibitions (dance, theater, music, visual art) by local and international artists throughout Pittsburgh's Cultural District. Visit PCT's website for the full program and ticketing information.
The National Parks Conservation Association is taking time out from prepping for next year's National Park Service centennial to hold its annual gala. This year's party, with the theme From Sequoia to Stonewall: Telling America's Story, will be held on November 5 at Chelsea Piers in New York City. For more information, please visit NPCA's website.