Democratic National Committee
Modeling the National Voter File to Find Donors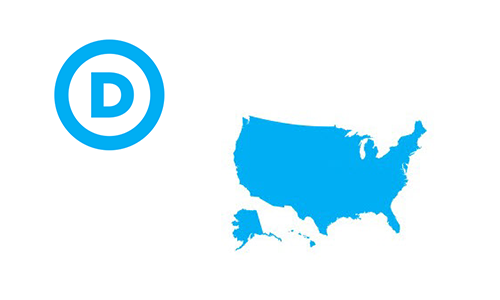 The Democratic National Committee is a major player in the world of direct marketing. By constantly innovating and testing new online and offline targeting strategies, they engage supporters and raise needed funds for the Party. With a limit on the number and availability of suitable sources of progressive political donors, there remained one enormous resource that the DNC had not fully leveraged for its direct marketing program: the national file of Democratic voters.
Objective: The DNC called on Avalon to use its analytical muscle to find a way to better tap into this universe of over 75 million voters. Avalon's task was to design a state-of-the-art predictive targeting model to cull down this large group of voters into smaller and smaller responsive segments, to pinpoint those voters who would be most likely to make a contribution to the DNC.
Of course, voting frequency has consistently proven to be a strong predictor of an individual's political conviction and willingness to go beyond the ballot by making a contribution. But when tackling such a huge universe, voting alone was hardly enough of a predictor—we needed more certainty.
Strategy: Regression modeling was the answer. This type of model allows scoring and ranking of extremely large universes of names on how likely they are to take a specific action.
The model examined hundreds of attributes (e.g., general and primary voting frequency, geography, demographics, donations to other progressive causes, and more) to pinpoint the characteristics of both responders and non-responders. With hundreds of attributes to examine, we pared that down to 15 to 20 key variables that ultimately proved to be the most predictive of response rate and average gift—so targeting decisions could be made based on aggregated net revenue.
By ranking individuals according to how likely they were to contribute to the DNC, we were able to provide scalable "what if" scenarios, to help the DNC to be extremely strategic about how to best approach this large universe of names.
And, since models should never be a "black box," we broke down the characteristics of the model to paint a clearer picture of the personas of these prospect voters.
Results: The DNC effectively mailed millions of pieces to the voter file during the 2014 cycle at a far lower "cost to acquire" than using any binary targeting methods. With the model in place, we collaborated on the mail plan and segmentation, assessed performance, adjusted the model as needed, mailed some more, and so on—to perpetually optimize results during the cycle.
Thanks to this innovative collaboration, the DNC's donor acquisition program is geared up to bring in the needed donors to help fund Party activities as the next Presidential election cycle heats up.