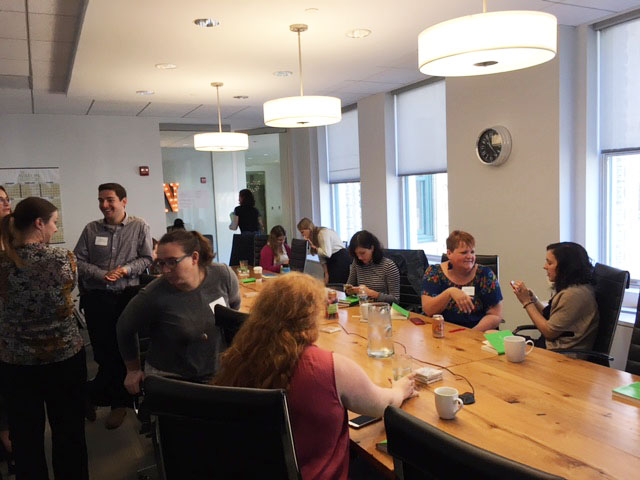 At Avalon, we pride ourselves on helping to identify and train a new generation of people looking to find meaning in their work. To that end, in September, Avalon held its second Direct Response Fundraising 101 Seminar for our client partners. Our full-day seminar was hosted and run by Avalon's senior staff and designed for new professionals in direct response fundraising.
Our agenda covered the full range of direct response basics, coupled with our senior staff's passion for our work and industry. Seminar topics included direct mail and creative strategy, analytics and reporting, digital fundraising, telefundraising, production essentials, design tips and tricks, testing best practices, and an overview of the industry outlook. We also managed to find time for networking, lunch, and happy hour.
Thanks to all the presenters and attendees for making this a day of lively discussion and insights we can all use.