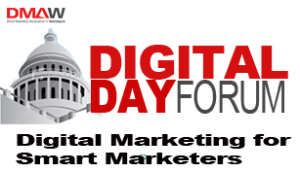 1. Mobile email use is growing quickly, so now is the time to focus on mobile-friendly email design. Skinnier, single-column designs with touch-friendly calls to action, large fonts, and streamlined messages all add up to a better mobile experience for your supporters. And like other direct marketing channels, it's important to test different components (e.g., subject line, snippet text, call to action) to improve performance.
2. Consider cross-channel analytics to get a better sense of how direct mail acquisition lists are working for your organization. Is match-back analysis showing that donors are receiving your mail, but giving online? And does that factor into the direct mail list performance?
3. A key point from a session that covered testing, mobile design, and sustainer lightboxes: When rolling out mobile strategy, make sure to test mobile-responsive donation forms and landing pages between web-driven and email-driven traffic – results might be different!