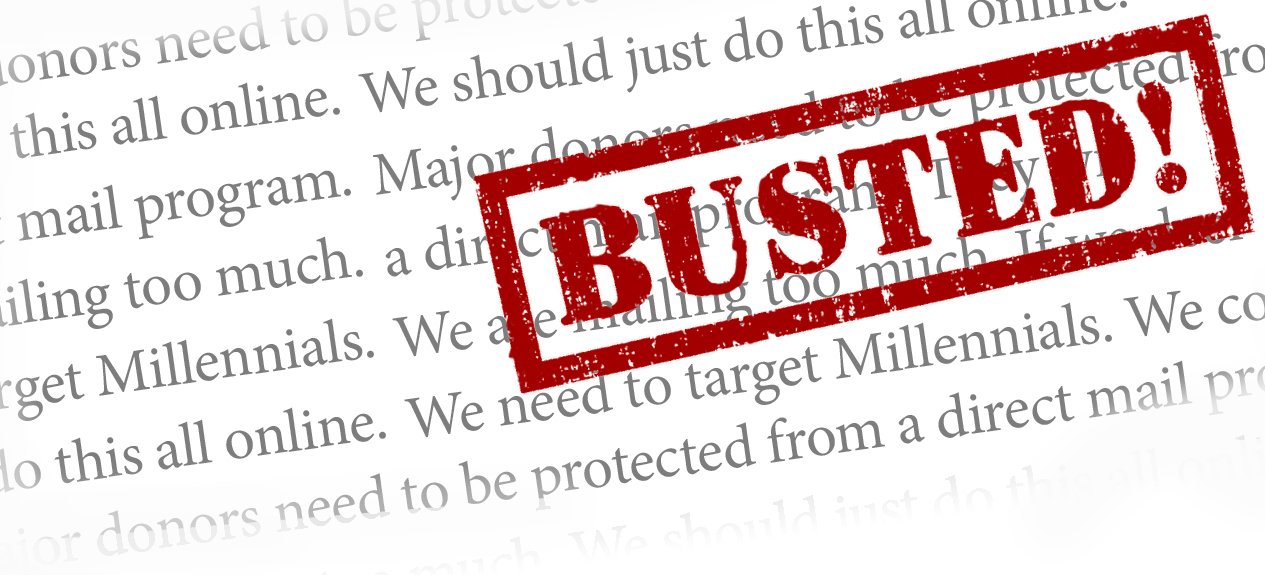 We're back with another post in our series on punching holes in long-held direct marketing fundraising myths. One thing is clear: when searching for what really works for our clients' programs, an analytical approach always puts us on the path to success.
Of course, every direct marketing program is different, which is why we continuously test.
This month's myth is the often-heard: Our Packages Should Be More Interesting. Perhaps more than any other direct marketing myth, this one really speaks to the conflict between a gut feeling and hard data.
Many see a flashy, full-color envelope alongside a white envelope, and immediately assume the flashy color package will perform better. But the data-driven truth is that popular and visually pleasing images, photos, color, gloss, and inserts do not always lead to better direct mail performance.
More often than you would expect, the plain package is more successful—reminding us to always analyze the data to gauge performance, rather than rely on what pleases our eye. And don't forget—while visually interesting–more colorful packages with bells and whistles are always more expensive.
To put some hard numbers to our assertions:
In one test, when Avalon isolated variables like envelope design to prove or disprove productivity, we found that the simpler carrier reliably generated 43% more revenue per thousand mailed.
We also tried printing four-color images on carriers, thinking that an eye-catching photo would lift response. But in another test, the black and white carrier generated 28% more revenue per thousand mailed.